We are a husband and wife team and have been operating a chauffeur driven wedding service for many years now, in which time we have had many very happy customers.
We always give a professional, friendly service and tailor our service to your needs and pay attention to every detail.
Geraldine has over 35 years experience within the wedding industry and her husband Ken and our team of additional drivers are retired fire service personnel. We always dress in smart vintage clothing and we are often requested to be photographed with the cars!
Above all we enjoy what we do and we would love to answer any questions you may like to ask . See our menu above for details of our other pages which gives more information.
.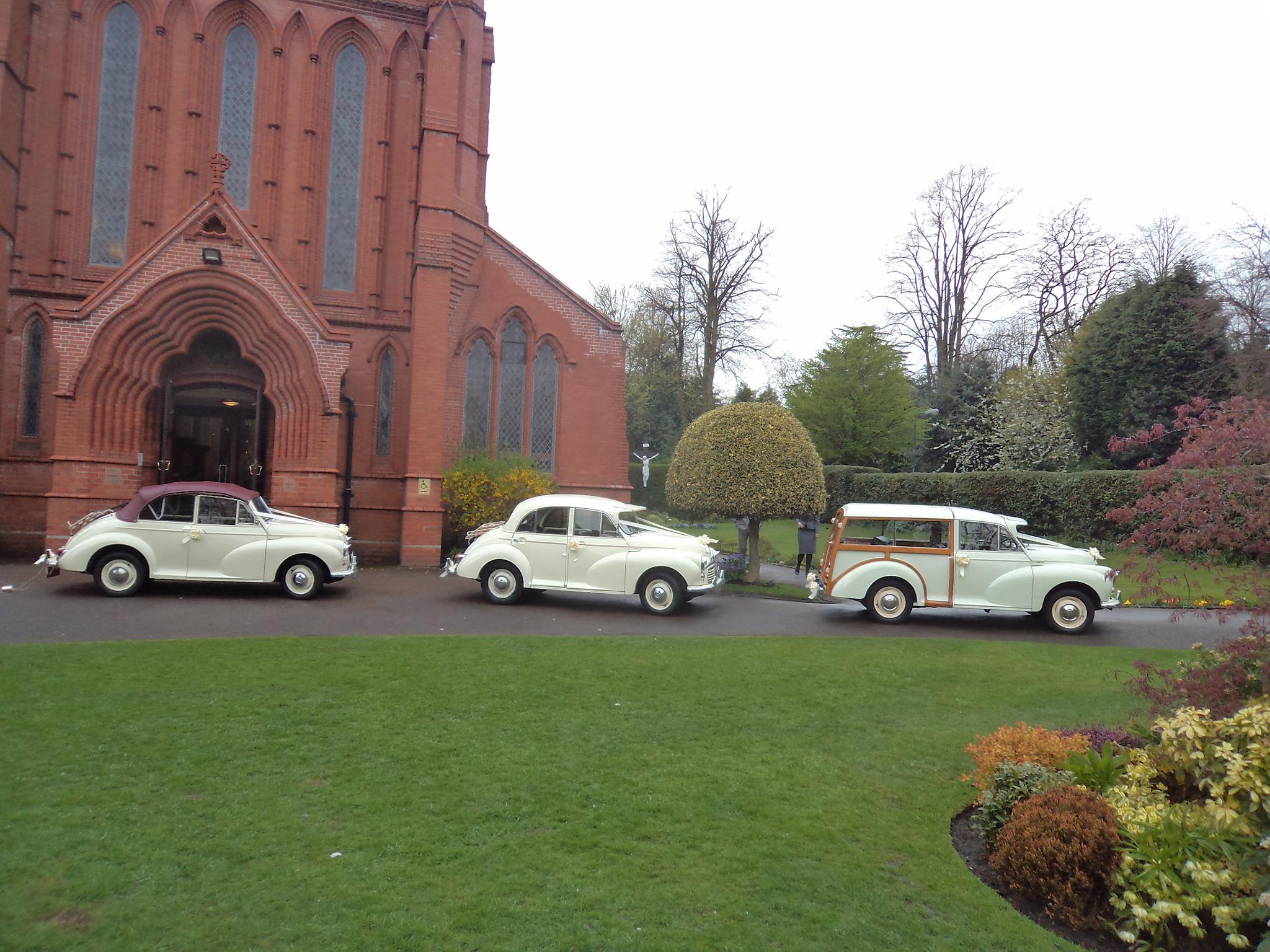 Pictured above our three Morris Minors, left to right, "Daisy" our 1955 Convertible, "Lily our" 1969 Saloon and "Buttercup" our 1969 Traveller. We attach a "Just Married " sign with tin cans for after the ceremony if you wish and we decorate our cars with your choice of colour!
We are pleased to announce that we now a new addition to our fleet. We have "Poppy" a lovely 1974 White Ford Capri, ( similar to the one in the 1970's hit series "The Professionals" used by Lewis Collins and Martin Shaw on the show). and of course "Minder" with Denis Waterman . "Poppy" has already attracted attention from "Media City" in Salford for enquiries regarding filming as well as many wedding car bookings.